Following the success of the first MTBI and PCS conference in November 2019, we are pleased to host a further 1 day conference on 30th April 2020. #ConcussionConversation2020
The day is for treating clinicians, psychologists, doctors, sports medicine teams, medical professionals and AHPs working in the field of rehabilitation to gather a thorough understanding of the practical treatment opportunities and techniques for Post Concussion Syndrome and mild Traumatic Brain Injury.
Speakers will include leading academics, consultants and clinicans who will share their expertise in a variety of formats throughout the event.
The day will include networking opportunities and lunch will be provided.
Parking will be available on-site and accommodation is available to book at preferential rates, please call the Holiday Inn direct quoting Hobbs Rehabilitation for details.
Venue:      Holiday Inn, Telegraph Way, Morn Hill, Winchester, Hampshire, SO21 1HZ
Date:         Thursday 30th April 2020
Price:       £130 per person (Early bird rates of £75 for repeat attendees and £105 for new attendees, boook by 1 Feb 2020)
To register please click here
---
Full Programme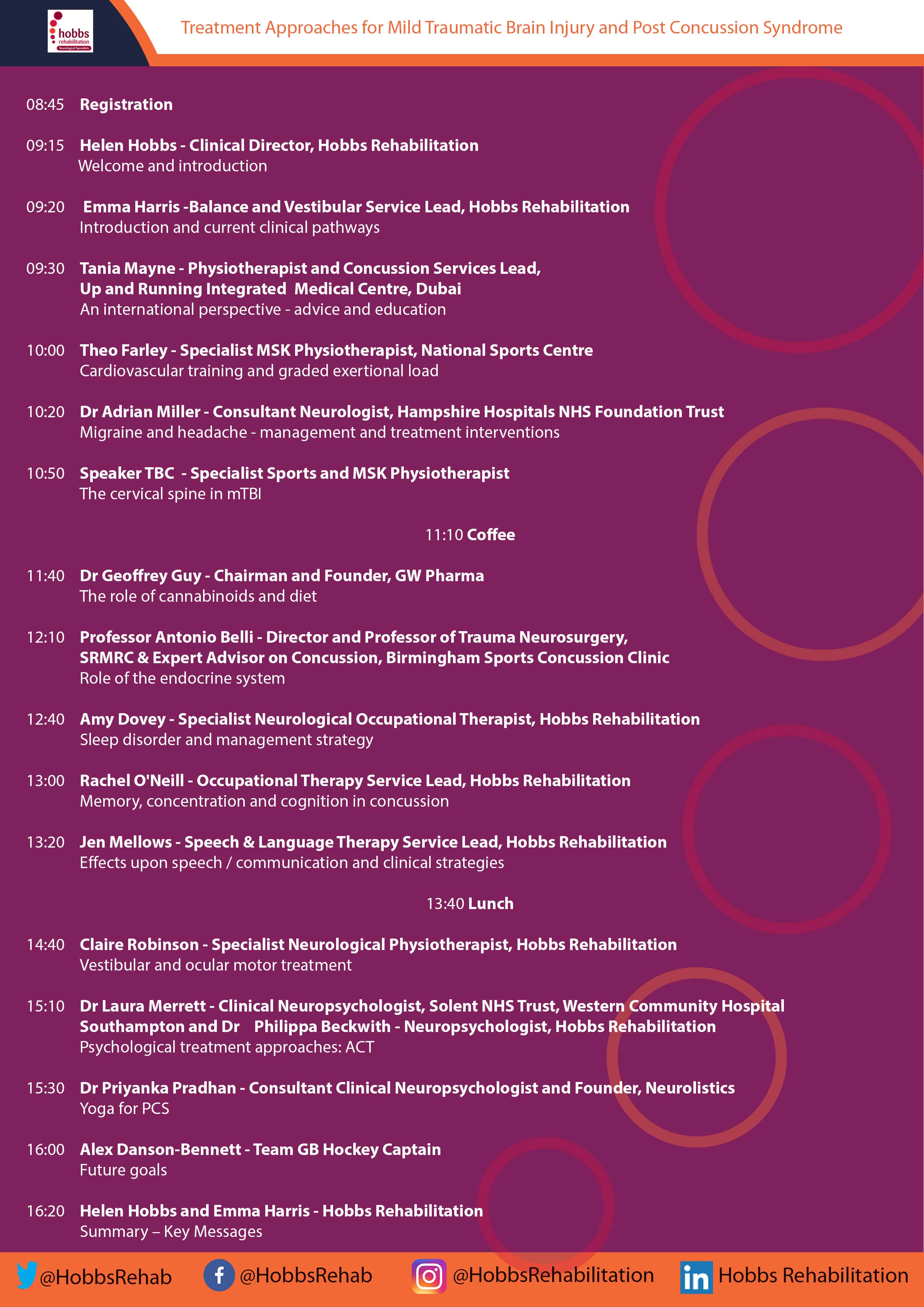 Social Share